Optimal Health from Chiropractor Clarks Summit
Experience Expert Care at Finn Chiropractic Center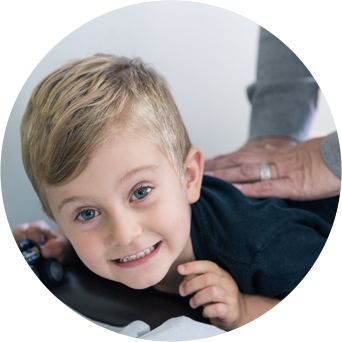 Dr. Jennifer Finn, Chiropractor Clarks Summit, is committed to helping her patients live a healthier life at Finn Chiropractic Center. She will take the time to listen carefully to your needs and develop a personalized plan to help you feel better and enjoy peak health. Dr. Jennifer and her staff have created a relaxed and peaceful atmosphere at the practice, and they look forward to welcoming and serving your entire family.
At Finn Chiropractic Center we believe that everyone deserves special attention when they walk through our doors. We are steadfastly committed to listening to your needs and providing excellent care that gives you help and hope. You'll also be provided with the tools necessary to have a healthy life and future.
"I Can't Believe I Waited So Long"
We hear this comment over and over. So many have waited, not sure if chiropractic care would help them, only to find out, that yes, it's just what they have been looking for. They are relieved to discover that chiropractic is safe, gentle and noninvasive; most importantly, it's effective.
Pregnancy and Pediatrics
Clarks Summit chiropractor , Dr. Jennifer has experience providing personalized care for patients young and old with a variety of needs and concerns. She has a particular passion for working with children and providing prenatal chiropractic care for pregnant women. She is certified in the Webster Technique and has received specialized training in pediatric chiropractic care. At Finn Chiropractic Center we even have a child-friendly waiting area to accommodate our youngest patients.
Offering Convenience and Affordability
We know you're busy. That's why we offer same-day appointments as well as emergency hours and free consultations. We are a provider for Blue Cross Blue Shield, Highmark, and Medicare. We do not participate or accept Medicaid/Access insurance. Feel free to call the office if you have any insurance questions.
Seeking relief from pain, or just have the desire to live a healthier life? If so, contact us today and see what chiropractic can do for you!
---
Chiropractor Clarks Summit, Lackawanna County PA
Serving Clarks Summit and our neighbors in Scranton, Moosic, Clarks Green, Waverly Township, South Abington Township, Glenburn Township, Chinchilla, Dalton, and Factoryville.