Pediatric Chiropractic in Clarks Summit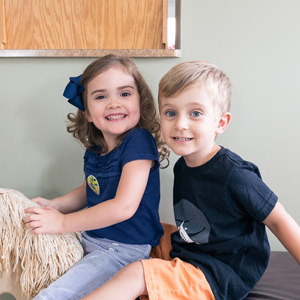 Dr. Jennifer loves working with her pediatric patients and is extremely gentle. She makes appointments fun for your child and even has a special table that looks like a pony to put her young patients at ease.
Pediatric appointments are typically shorter than adult visits. Dr. Jennifer will establish a rapport with your child and make the experience enjoyable. She also will often adjust infants and children while they sit in their parent's lap.
Why Would My Child Need an Adjustment?
As many people think that chiropractic is just for back pain, they may wonder why their children would need to get adjusted. While chiropractic can effectively relieve back pain, it can do so much more. When the nervous system is free of interference after an adjustment, the body works more efficiently. The result is your child can experience better health.
Proven Results
Dr. Jennifer uses a gentle hands-on approach when adjusting her younger patients. She has seen remarkable results with her pediatric patients. For example, babies with colic have been able to sleep and eat fine after just a few adjustments. She has witnessed a child with chronic ear infections go from seven ear infections or more a year to one a year to none at all! Little ones with reflux have had their problems completely resolved without medicine.
Chiropractic's Many Benefits for Children
Resolves colic quickly
Helps with sleep issues
Reduces and eliminates ear infections
Helps breastfeeding babies with latching
Decreases chronic illnesses like colds
Finn Chiropractic Center has a very affordable fee schedule for pediatric patients. If you are interested in finding out how chiropractic can help your child, contact us today to make an appointment!
---
Pediatric Chiropractic | Finn Chiropractic Center | (570) 586-3440