Meet Dr. Krysten Schab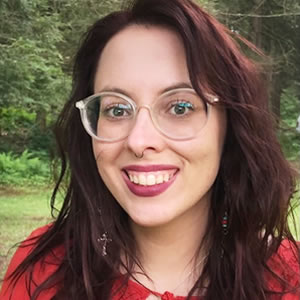 Krysten is a 2009 graduate of Riverside High School. She was employed as a direct support professional in assisted livings and group homes while completing her degree in Clinical Psychology from Marywood University. Post-grad she worked in skilled nursing facilities as a social worker and an activities aide. During this time she was researching a career in holistic approaches to healthcare after seeing the amount of medications residents were taking.
After she was seen by a chiropractor for neck pain, she noticed her overall health improving. It wasn't long before she made a career change and the drive to Marietta, Ga to attend chiropractic school at Life University. She completed her final clinical rotation at Finn Chiropractic Center prior to graduating with honors in June 2021.
Education and Training
She pulls from various techniques when analyzing and adjusting the spine and extremities. She favors Thompson and Activator while applying the principles of BGI. She has trained with MLS and Kairos Training Culture and has taken various chiropractic techniques and philosophy seminars to best serve her patients, self, and the profession. She has taken courses in polyvagal theory and application and holistic doula and postpartum classes.
Outside of the Office
When she is not in the office or on her yoga mat, you can find her in nature enjoying the outdoors, spending time with family and friends, writing, or creating espresso drinks.
If you are looking for a doctor who cares and will listen to your concerns, contact our office today to schedule an appointment!
---
Dr. Krysten Schab of Finn Chiropractic Center | (570) 586-3440