About Us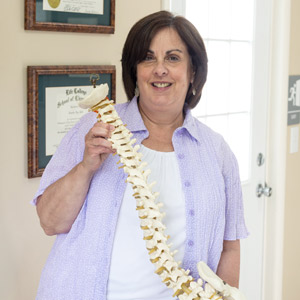 Dr. Jennifer Finn has been providing expert chiropractic care since 1996. After three years working with her mentor, she opened Finn Chiropractic Center in 1999 to serve the needs of those in Clarks Summit and Lackawanna County. She and her friendly front desk staff have created a warm family environment. In fact, Dr. Jennifer's goal is for you to feel like she is welcoming you into her home.
Helping Others Stay Healthy
As one of the few female chiropractors in Clarks Summit, Dr. Jennifer is passionate about educating her patients and correcting their subluxations. She wants her patients to understand the amazing abilities of their bodies and how to better take care of their bodies so they can experience a fuller, healthier life.
Providing Real Solutions That Change Lives
With over two decades of experience, Dr. Jennifer has a proven track record of helping people feel better and live healthier lives. She has seen the transformative effects of chiropractic care on hundreds of patients. From caring for babies with colic who start sleeping peacefully to solving severe back issues, Dr. Jennifer loves seeing patients' lives improve. She has helped to relieve pain and seen her patients become more active, sleep better, and simply experience overall wellness that leads to a healthier, more vibrant life. If you are ready to feel better now and live a healthier life in the future, contact us today and make an appointment!
---
About Finn Chiropractic Center | (570) 586-3440